---
FACTS FLORES

GEOGRAPHY
Flores belongs to the Lesser Sunda Islands (Nusa Tenggara Timur shortened to NTT) of Indonesia and is divided into 8 regencies (kabupaten). The capital of NTT however is Kupang on West Timor. West of Flores are Sumbawa, Lombok and Bali. East of Flores are Lembata, Pantar and Alor. South and southeast are Sumba and Timor.
The islands Adonara and Solor belong to Flores and are a part of the regency Flores Timur. The islands Komodo, Rinca and Padar, the biggest islands of Komodo Nartional Park belong to Flores and are part of the regency Manggara Barat.

East: Flores Timur (including Solor and Adonara) and Sikka
Central: Ende, Nagekeo, Ngada, and Manggarai Timur
West: Manggarai and Manggarai Barat (including NP Komodo, eg pulau Komodo, Padar and Rinca)

The island, 375 kilometers from east to west is mountainous, mostly green with dry parts in the north, west and far east. The Trans Flores highway (around 660 kilometers) runs from Larantuka to Labuan Bajo and has many bends and offers awesome views. However today there is a kilometer 0 monument on a small road a few hundred meters beyond lake Asmara in Tanjung Bunga, 45 kilometers northwest of Larantuka to mark the beginning of the Trans Flores Road.
A part of Indonesia including Flores is in the ring of fire and therefore prone to earthquakes. The last serious earthquake on Flores was in 1992 near Maumere when the following tsunami destroyed a huge part of the town and the northern part of the island as far as Reo. Also the coral in the waters east of Maumere was destroyed but today more than 30 years after the quake the coral is back to normal again.
If interested also check earthquakes
---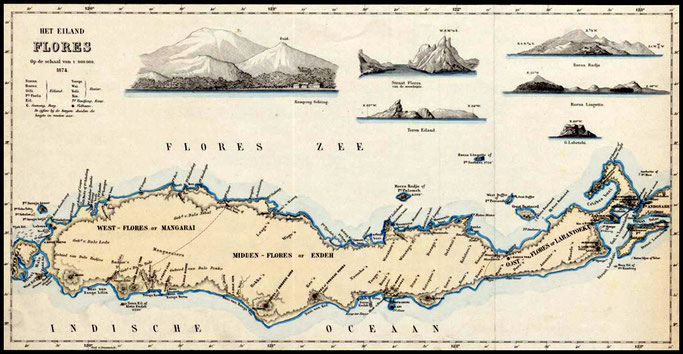 Map of Flores 1874 (own copy)
Source Koninklijk Nederlands Aardrijkskundig Genootschap (Royal Dutch Geographical Society)
---
HISTORY & FLORES TODAY

Before the Portuguese came to Flores in the 16th century the island was named Tandjoeng Bunga (Tanjung Bunga according to the current Indonesian spelling). When the traders and missionaries came from Portugal they translated this name into "Cabo de Flores", island of flowers. The Dutch finally renamed the island into Flores, island of flowers. Tanjung Bunga literally exists and is located in the far east of Flores, about an hour north east from Larantuka.

The people from Larantuka and Sikka became successful in sandalwood trading. They spoke Malay while trading and Portuguese for their religion and a mix of these became a local dialect.
After 5 years of negotiation mid-19th century the Dutch took over all Portuguese possessions in the region (except East Timor) for 200.000 guilders (almost € 91.000). After this, Flores became part of the territory of the Dutch East Indies (Nederlands Oost-Indië). 
For further reading: about Flores on Wiki
Flores today is a laidback island with few signs of the hasty world we live in. Traditions (adat) are still on a high level. People are living their calm and simple life. Most people live from what is given by nature eg fish, coffee, cocoa, cloves, candlenuts and seaweed. Industry in the few towns is low key. Cloth weaving (ikat) is a home industry mainly to provide their adat needs. In tourist areas and in particular Labuan Bajo people also find an income through the tourism industry. Many people try their chances on other islands to make money, for example on Jawa, Bali, Papua ore more nearby South Sulawesi and Timor or abroad in South East Asia and the Middle East. Economic progress is slow.
---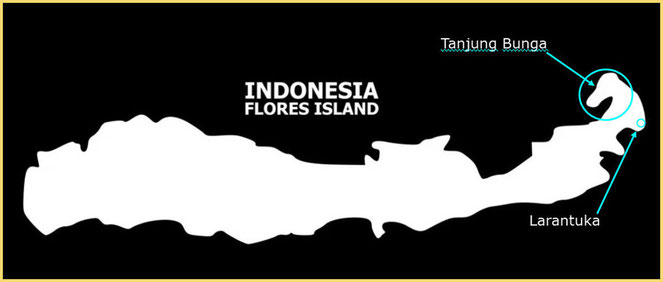 The "whale" shaped island of Flores with Tanjung Bunga as the most eastern point.
---
CLIMATE
Flores is an island in the tropics with high temperatures and humidity at sealevel and comfortably cool in the mountains. There is a lot of rain especially during the rainy season which should be between September and May. However, in mountain areas eg Ruteng, Bajawa and Moni there is rainfall year round while the north, west (Komodo National Park) and east (Flores Timur) are much drier. These days seasons are not so tight anymore. The best time to visit Flores is between May and October if you intend to go there for diving and trekking as the waters are more calm and clear and less likely you'll come across landslides en muddy and slippery trails. On the other hand the landscape is more attractive in the rainy season at the beginning of the year, January to April when the suntanned brown and yellow mountains will turn into green again and there are less tourists. But, also often dark clouds, landslides and... canceled flights.
Expect temperatures with an average between 30C° - 35C° in coastal areas/lowland by day and 25C° - 30C° in mountain areas. Nights in mountain areas are comfortably cool.
Weather in Bajawa
Weather in Ende
Weather in Labuan Bajo
Weather in Larantuka
Weather in Maumere
Weather in Mbay (Danga)
Weather in Riung
Weather in Ruteng
---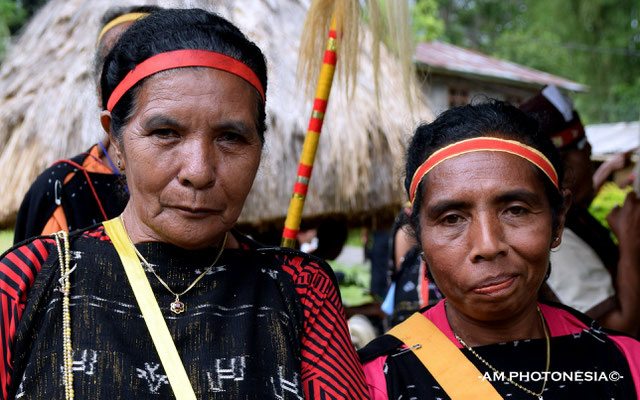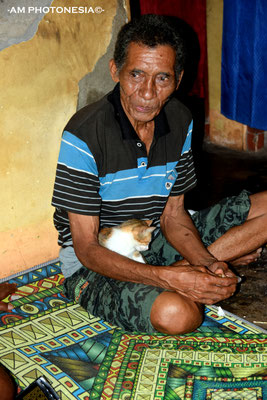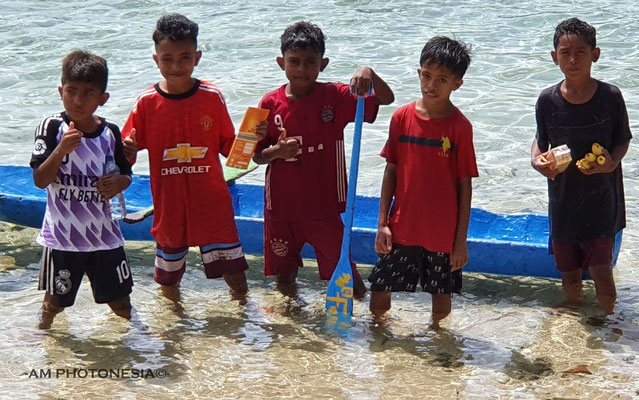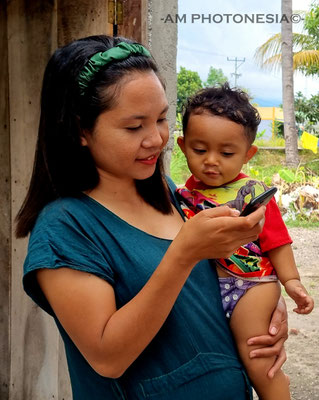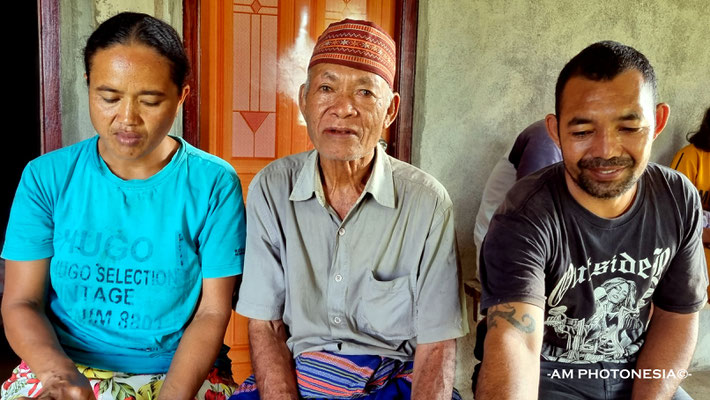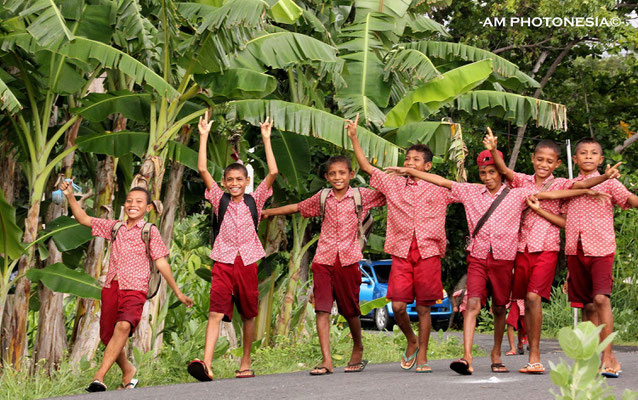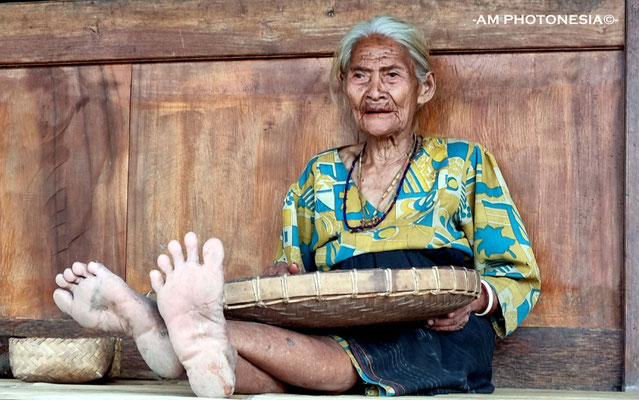 ---
PEOPLE & RELIGION

The people of Flores are extremely friendly, welcoming, open and proud to show you their beautiful island. The majority of Flores citizens are Roman Catholic. Muslim communities are mainly located in coastal areas. In the bigger towns like Maumere, Ende, Larantuka and Labuan Bajo these religions are mixed, however apart from Labuan Bajo, Roman Catholic is still the majority.
The Roman Catholic faith is very visible on Flores. There are a few beautiful churches and cathedrals, well it's not all gold that glitters like the ones in southern Europe but given the standard of Indonesia they are doing well and worth a visit.
Roman Catholics and muslims on Flores live in peace together and there is far less religious violence than in other parts of Indonesia.
In 2003 an Indonesian archaeologist discovered the remains of the homo floresiensis. Remains were found in Liang Bua, 15 kilometers from Ruteng (Manggarai).
Check out facts and thoughts about homo floriensis.
https://en.wikipedia.org/wiki/Homo_floresiensis
https://en.wikipedia.org/wiki/Ebu_gogo
http://www.livescience.com/29100-homo-floresiensis-hobbit-facts.html
http://www.abc.net.au/news/2016-02-16/hobbits-on-flores-island-not-humans-like-us/7172446
http://humanorigins.si.edu/research/asian-research-projects/hobbits-flores-indonesia
---
---
Anne Mieke  -AM PHOTONESIA©-